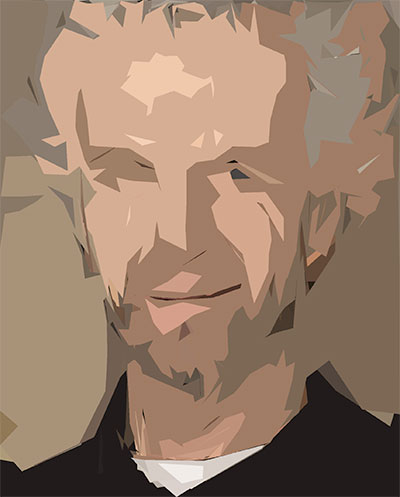 For up to date information and prices of available work, email: jeremy@studio-baker.co.uk
Jeremy studied at Bath Academy of Art (part of Bath University) under the tutorship of amongst others, Sir Michael Craig Martin. (Famous for teaching Damien Hirst, Sarah Lucas, Gary Hume and many others.) Leaving university with a BA in Visual Communication.
The next 3 years were dedicated to cycle racing, reaching Category 1 status and racing in the UK, France, Holland and Belgium.
Then onto London, to start in earnest, his career in art and design. First in graphic design, then publishing and finally advertising, as an art director for various agencies, before finally setting up his own agency.
There, as Creative Director, he won many advertising creative awards (including 3 Clios) over the next 15 years for a wide variety of clients.
After selling the agency, he has been dedicated to creating contemporary art ever since.